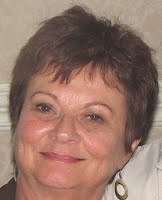 Note from Marilyn Renzetti our Senior Executive:
How do you feel about the LRT platform preventing emergency response vehicles from free access to left hand turns, requiring them to drive to the nearest
intersection and make a U- turn ?
Are you prepared to have 10,000 more residents living along Sheppard Avenue between the 404 and Victoria Park?  With all of the proposed building this number will rise to 19,000!
How do you feel about our community being subjected to 43 storey high rises when Bayview Village and the Beach have only low to mid rise buildings?
We understand that the LRT platform and shelter at Consumers Road will be 300 to 400 metres long, the length of about 4 subway trains. we also hear that emergency vehicles
will not be allowed to make left hand turns but will have to make U-turns at the next intersection.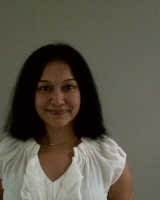 Note from Divya Nayak, President Brian Village Association:
How does an LRT benefit us? If you think about it, we are losing our median – a safety for pedestrians crossing our streets.
An LRT emerging in the middle of Sheppard Avenue in front of the existing Petro Canada gas station west of Consumer Road and thereafter continuing eastward towards Morningside above ground on Sheppard. How does this affect our left turn signal for Brian Drive?
We collected over 1700 signatures to petition our elected representatives to reconsider the mode of transit that is suggested for Sheppard Avenue East.
We met with Councillor Shelley Carroll and consulted with her on LRT and intensification concerns and  issues that we feel will have a negative impact on our neighbourhood.  We have submitted our petitions to our Councillor Shelley Carroll to present it to the City Council. We also submitted the petitions for the legislative assembly to our MPP Michael Coteau to present in the Legislative Assembly.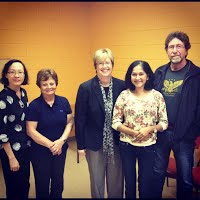 We ask that we residents, be involved to a certain extent in the decisions that are made for our neighbourhood. (information provided by Marilyn Renzetti)
We take pride in our neighbourhood and the facilities that we have- A great Community Centre, Tennis facilities, Library, open parks, wide and treed sidewalks, clean and well kept neighbourhoods, Catholic and public schools and a French immersion school as well. A mall and subway that you can walk to (If you want, and weather permitting). We trust with the help of our Councillor, we will get the right transit solutions as well!
We trust that we will be successful in protecting our quiet and peaceful residential neighbourhood and ensure that we and our children can continue to have the quality lifestyle that we have been privileged and accustomed to.
What do you think? Become a member, share your concerns and suggestions that can make our neighbourhood more cohesive, green and safe!